Donate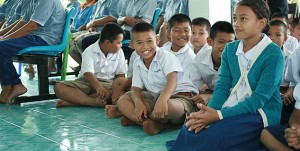 Your money will go directly to support projects in the field that help make our world a safer, healthier place to live in.  We are a small team of dedicated individuals who are deeply committed to this cause.  We appreciate each and every one of your donations and look forward to maximizing its effectiveness.
*Please click the yellow "donate" button on the left to be directed to Paypal, otherwise enter your donation amount in the box above and click the blue "donate" button on the right to be taken to Google Checkout.
InSTEDD is a 501(c)(3) nonprofit public benefit corporation registered in California. For US taxpayers, this is a tax-deductible donation.